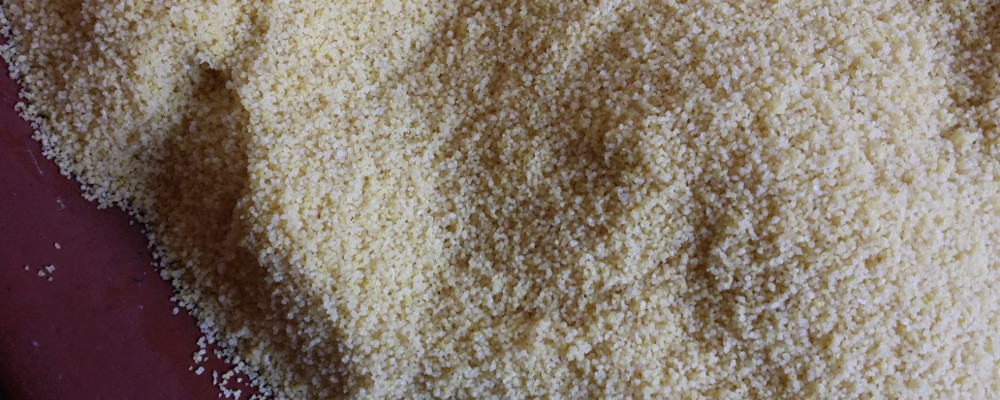 Couscous is a wheat semolina that some love to present as the finest pasta in the world.
| Speciality of the Maghreb and the Mediterranean cuisine. No doubt that in Morocco the "Couscous" is the best representative. Often prepared for lunch on Fridays, very important meal in the Muslim custom.
The word "Couscous" refers the semolina, steamed, wich can enter into the composition of several dishes like the famous dish called as well "Couscous". Several variations of the dish of couscous exist using other types of semolina or cereals ("Dchicha" barley-based, "Baddaz" made from corn).
Unknown abroad, sweet varieties of this dish exist and are very popular in Morocco.
---
There is no need to introduce it, the most famous Moroccan food in the world. Rich flavors and unique in its preparation, this dish says a lot about the generosity of Moroccan cuisine.... 20.3k views
| Where | When |
| --- | --- |
| Homemade | Lunch, Dinner |
| Taste | Price |
| Spicy, Salty | Affordable |
| | |
A quick dish for little hungers, easy to prepare: the softness of couscous meets the acidity of the fermented milk.... 18.2k views
| Where | When |
| --- | --- |
| Street food, Homemade | Lunch, Starters, Snack food, Dinner |
| Taste | Price |
| Acidulous | Cheap |
| | |
Semolina with fermented milk
Saykouk
---
The seffa is the simplest sweet version of couscous.The semolina is prepared in the same way as in the couscous, then sprinkle on it cinnamon and icing sugar.... 16.2k views
| Where | When |
| --- | --- |
| Homemade | Lunch, Dinner |
| Taste | Price |
| Sweet | Cheap |
| | |
Semolina with cinnamon and sugar
Seffa
---
The recipe for couscous exists in several varieties in Morocco. Couscous called "Tfaya" is most known sweet and salty version.... 12.4k views
| Where | When |
| --- | --- |
| Homemade | Lunch, Dinner |
| Taste | Price |
| Sweet and salty, Spicy | Quite expensive |
| | |
Couscous with raisins and onion confit
Couscous tfaya
---
The "Gueddid" is a dried meat on the bones. It may surprise with its spicy taste and strong odor. Couscous is one of those dishes that could be adapted perfectly with it.... 11.5k views
| Where | When |
| --- | --- |
| Homemade | Lunch, Dinner |
| Taste | Price |
| Spicy, Salty | Quite expensive |
| | |
Couscous with dried meat
Kesksou belgueddid
---
Dig the semolina with your spoon, you will discover a surprise!... 9.4k views
| Where | When |
| --- | --- |
| Homemade | Lunch, Dinner |
| Taste | Price |
| Sweet and salty | Affordable |
| | |
Stuffed semolina
Seffa madfouna
---
The guide of gastronomy of Morocco
par
ingrédient
cuisine
de rue
desserts
et pâtisserie
par
épice