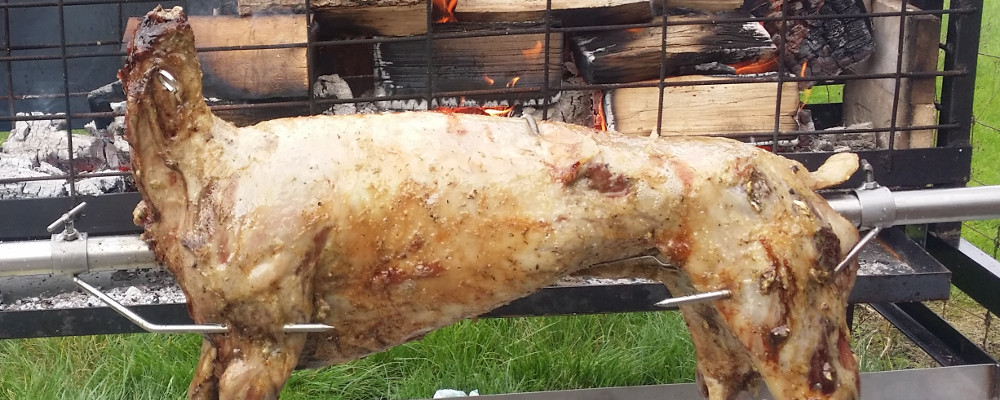 Appreciated by a lot of morrocans for its taste and tenderness, lamb is the most widespread in Morocco.
| For the occasion, there is the "Choua" (The lamb is prepared on a spit and cooked in a special oven). The lamb is a good choice for preparing tagines.
Lamb meat is prepared in several ways: couscous, barbecued or dried. For the feast of the "Aid El Kebir", each family buys her own lamb as Muslim tradition.
---
There is no need to introduce it, the most famous Moroccan food in the world. Rich flavors and unique in its preparation, this dish says a lot about the generosity of Moroccan cuisine.... 20.3k views
| Where | When |
| --- | --- |
| Homemade | Lunch, Dinner |
| Taste | Price |
| Spicy, Salty | Affordable |
| | |
Moroccans like lamb so much that simply steaming it is considered as an exceptional dish in the local culture. This preparation is the "Choua" !!... 19.2k views
| Where | When |
| --- | --- |
| Street food, Homemade | Lunch, Dinner |
| Taste | Price |
| Salty | Expensive |
| | |
Lamb steamed or baked
Choua
---
In ancient times, before the introduction of the refrigerator, without the cold we had to find a method for preserving the meat. The solution: "Gueddid". The meat is salted, spiced and dried.... 16.2k views
| Where | When |
| --- | --- |
| Homemade | -- |
| Taste | Price |
| Spicy, Salty | Quite expensive |
| | |
| Where | When |
| --- | --- |
| Street food, Homemade | Lunch, Tea break, Dinner |
| Taste | Price |
| Spicy, Salty | Affordable |
| | |
The recipe for couscous exists in several varieties in Morocco. Couscous called "Tfaya" is most known sweet and salty version.... 12.4k views
| Where | When |
| --- | --- |
| Homemade | Lunch, Dinner |
| Taste | Price |
| Sweet and salty, Spicy | Quite expensive |
| | |
Couscous with raisins and onion confit
Couscous tfaya
---
This is the only Jerusalem artichoke recipe known in Moroccan cuisine.Generally it is prepared with lamb. Preserved lemon, ginger and garlic are essential in this recipe.... 8.7k views
| Where | When |
| --- | --- |
| Homemade | Lunch, Dinner |
| Taste | Price |
| Spicy, Salty | Affordable |
| | |
Tajine with jerusalem artichoke
Tajine btata 9osbya
---
The guide of gastronomy of Morocco
par
ingrédient
cuisine
de rue
desserts
et pâtisserie
par
épice